Adidas Dog Tracksuit: Elevate Your Pup's Style in Every Weather
At dogdesignershop.com, we present the pinnacle of canine fashion and functionality – the Adidas Dog Tracksuit. Designed not only for style but also as a versatile raincoat, this all-in-one garment ensures your furry friend stays warm, dry, and fabulous. Available in a spectrum of colors – blue, rose pink, and yellow – and a range of sizes from XS to 2XL.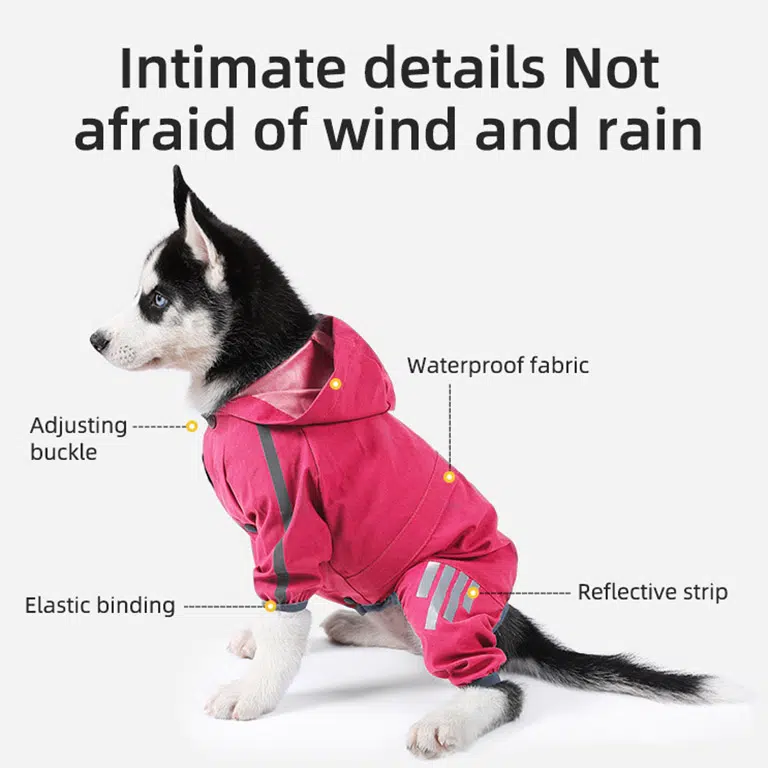 Adidas Canine Couture: Unleash Style and Versatility
Introducing the Adidas Dog Tracksuit, a fusion of fashion and practicality. This canine jumpsuit not only showcases the iconic Adidas style but also serves as a multi-functional raincoat, making it a must-have for the fashion-forward and weather-conscious pet owner.
Fashion Meets Function: All-Weather Canine Companion
The Adidas Dog Tracksuit is crafted to be more than just a fashion statement. Whether it's a chilly day or a rainy stroll, this jumpsuit ensures your dog is both cozy and stylish. The innovative design allows it to seamlessly transition from a tracksuit to a raincoat, making it a versatile addition to your pup's wardrobe.
Vibrant Colors to Suit Every Pup's Personality
Choose from a vibrant array of colors – classic blue, elegant rose pink, and cheerful yellow. Let your dog's personality shine through with the perfect hue, ensuring they turn heads wherever they go.
Tailored Fit with Smart Design Features
This Adidas Dog Tracksuit is not just about looks; it's about a perfect fit and clever design. The suit includes a collar and leash hole for easy connectivity. The hat and waist are equipped with drawstrings, enhancing the raincoat's fit. The four-legged design ensures comprehensive protection from rain, and snap buttons on the chest and belly make it quick and easy to wear.
Safety and Visibility: A Canine Wardrobe Essential
Safety is paramount, even in style. The Adidas Dog Tracksuit incorporates reflective strips, adding a touch of design while significantly increasing visibility in low-light conditions. Ensure your dog stays safe during evening walks and nighttime adventures.
Versatile Sizing for All Breeds
Recommended for small to medium-sized dogs such as Shih Tzu, Papillon, Cavalier, Cockapoo, and more. Available in XS to 2XL sizes, this tracksuit caters to a wide range of breeds, ensuring a perfect fit for every pup.
Your Dog's Ultimate Fashion Statement: Adidas Dog Tracksuit
Experience the epitome of canine couture with the Adidas Dog Tracksuit, where style, comfort, and functionality seamlessly come together. Elevate your dog's wardrobe – shop now at dogdesignershop.com!